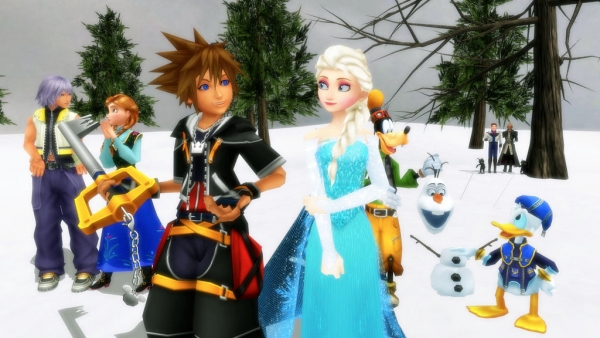 Kingdom Hearts 3 will feature a world based on Disney's Frozen, it was revealed today during Microsoft's E3 press conference.
A new trailer, featuring the theme song "Don't Think Twice" by Utada Hikaru, was released during the conference that showcased the new world.
In addition to Frozen, Kingdom Hearts III will include several other new worlds, including ones based on Toy Story and Monsters Inc.
Kingdom Hearts 3 will be released for Xbox One and PlayStation 4 on January 29, 2019. The third proper entry in Square Enix's beloved franchise will be the first time Kingdom Hearts has been on an Xbox platform.