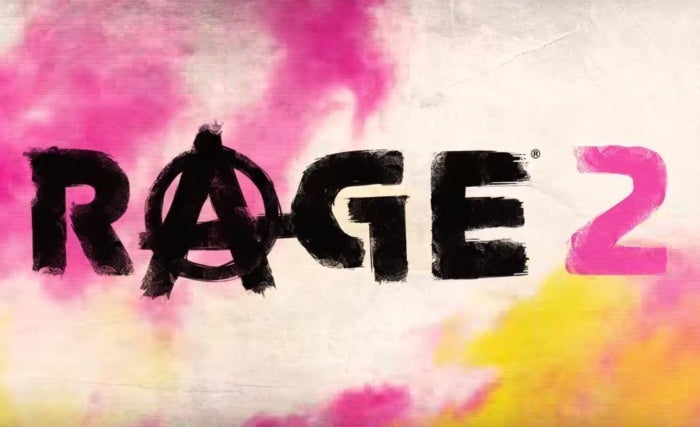 Rage 2 transports players into a dystopian future, where society has fallen. An extended look at the game and its gameplay included looks at new weapons and environments for players to wander. Armies of disturbing looking mutants running rampant, hunting humans, kicked off the trailer. The game focuses on Walker, the last ranger in the wasteland, who must find a rare artifact to take down the authority.
The gameplay trailer kicked off with a futuristic vehicle driving through a desert, chasing down other vehicles. Humans with extreme punk aesthetics have banded together, sitting on shipping creates outside of deteriorating buildings, while an advertisement for Rage 2's Collector Edition plays on a CRT television set.
The trailer gave us a glimpse into the combat scenario players will find themselves in, and the automatic weapons they can use to take out enemies.
A Walmart listing in early May revealed Rage 2's existence ahead of schedule, which Pete Hines called out at the start of the keynote. Bethesda made it official less than a week later with a Rage 2 announcement trailer. The next day, Bethesda released a Rage 2 gameplay trailer, showing a world that looks like a mashup of Borderlands and Mad Max.
Rage 2 is in development at Avalanche Studios, of Just Cause and 2015's Mad Max fame. In the game, players take on the role of the last Ranger of the wasteland, Walker, after he's been robbed and left for dead by agents of The Authority.
Rage 2 is headed to PlayStation 4, Xbox One and Windows PC in spring 2019