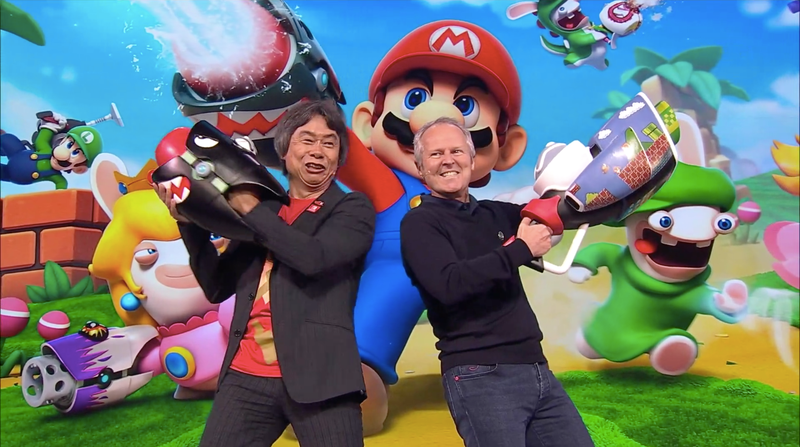 Ubisoft officially revealed Mario + Rabbids Kingdom Battle at its E3 2017 press conference and it will be released on August 29 for the Nintendo Switch.
Developed by Ubisoft's Milan and Paris teams, Kingdom Battle will see the Rabbids invade the Mushroom Kingdom, transported there, as well as a new threat to Mario's home in the form of evil Rabbids. Players can control Mario characters like the titular plumber, Luigi, Yoshi, and Peach, as well as Rabbids dressed like characters from the Mushroom Kingdom.
Ubisoft showed off a gameplay demo during The tactical adventure game will feature two "phases" to its gameplay — combat and tactical phases. Adventure phases will allow players to explore the game's levels, while combat phases will include tactical, turn-based combat.