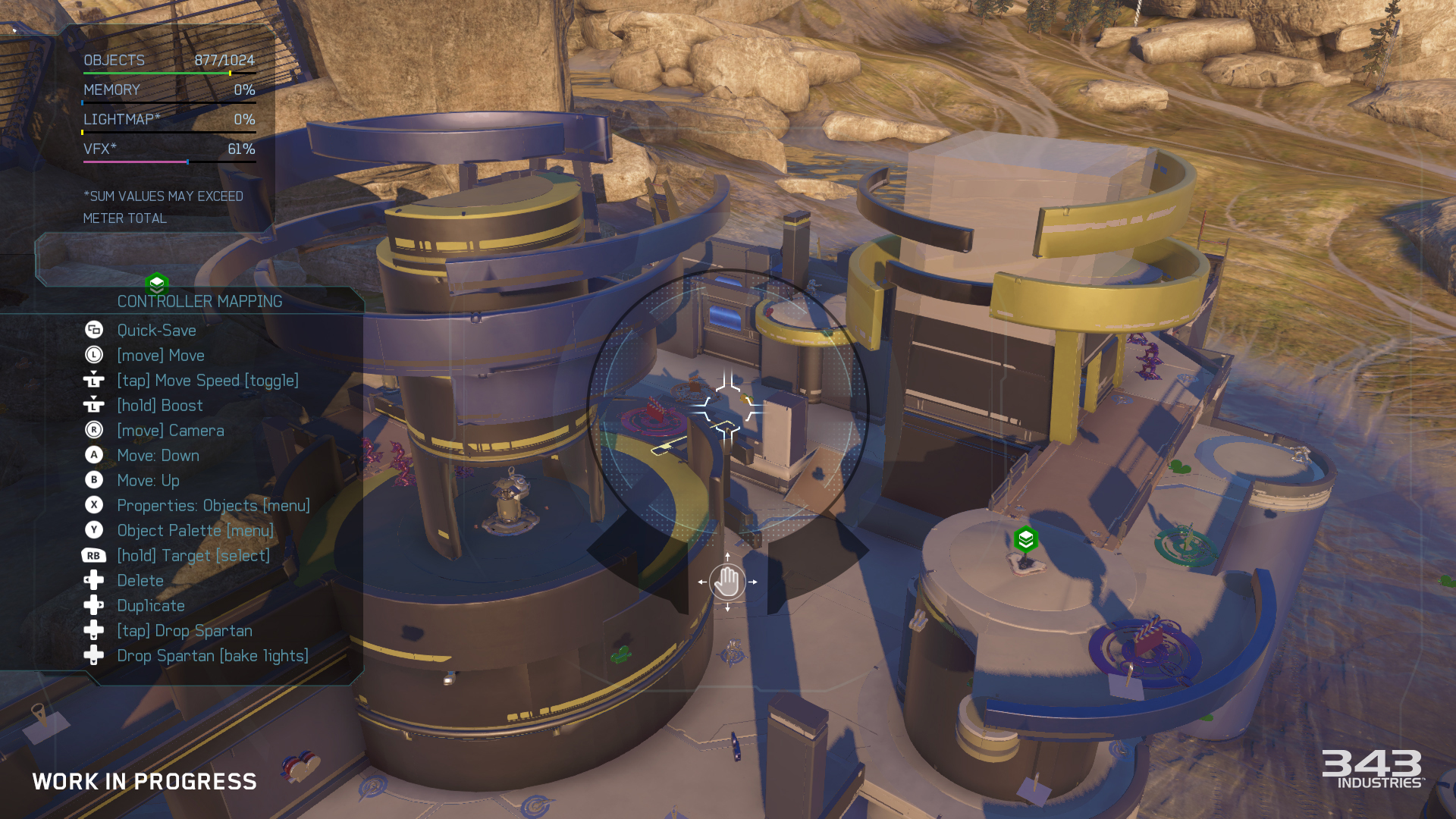 Halo 5: Guardians' new update to Forge Mode is now live.
As part of the latest free update first teased back at The Game Awards, The Cartographer's Gift, Halo 5 players receive a rebuilt Forge Mode, as well as new weapons, armor sets, and assassinations.
SPNKr rocket launcher and Mark IV and Raijin armor sets included in the update last week.
Also included in The Cartographer's Gift update are four new maps, The Battle of Noctus, a Warzone map, Overgrowth, an Arena map, and Antifreeze and Entombed, two Big Team Battle maps.
Halo 5 players can log in and the download will automatically begin.