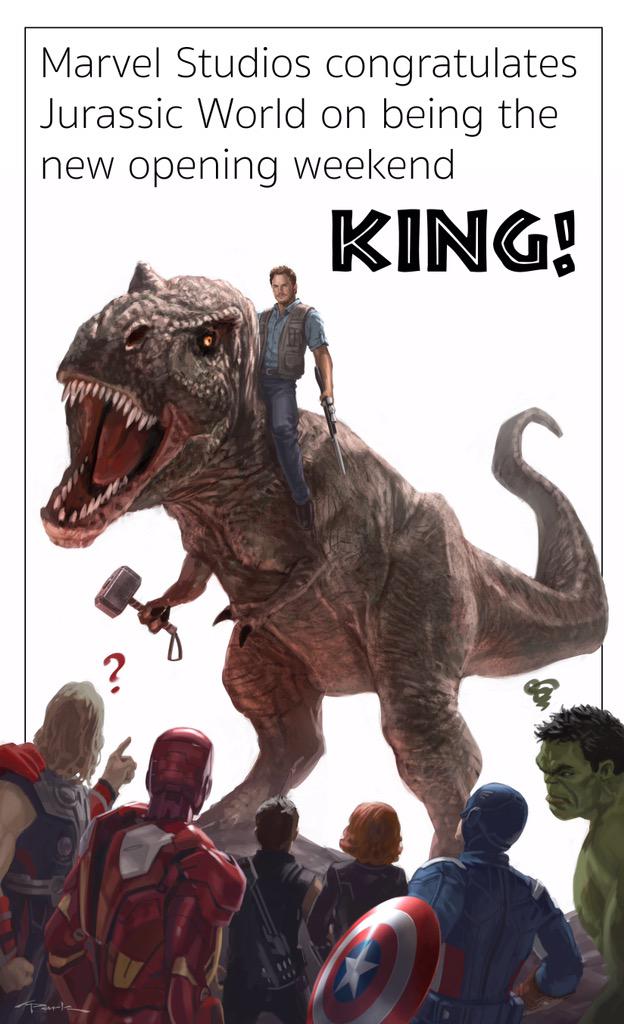 Marvel's The Avengers no longer has the bragging rights of scoring the biggest North American debut of all time. It was dethroned this past weekend by Jurassic World, which just so happens to star Marvel's Guardians of the Galaxy leading man Chris Pratt.
Marvel Studios boss Kevin Feige tweeted the following congratulatory note and image today to the new champs: "Congrats Mr. Spielberg @UniversalPics @Legendary @LeDoctor @colintrevorrow and especially @prattprattpratt"
Avengers had held the opening weekend record with $207.4 million until Jurassic World surpassed it with an astounding $208.8 million.
Chris Pratt's next Marvel movie will, of course, be Guardians of the Galaxy 2.