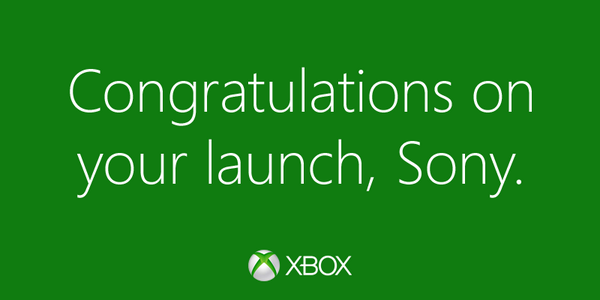 Microsoft has congratulated Sony on the launch of the PS4 through Twitter.
A tweet was sent earlier today from the official Xbox account to Sony's PlayStation account, reminding us all that we should be happy for fellow players' successes and joys.
Though brief, the sentiment is clear: regardless of your console preference, it's a great time to be a gamer.